Sydney & Melbourne Round Tables on Sustainable Packaging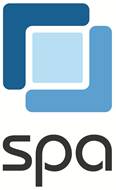 The Global Product Stewardship Council and Sustainable Packaging Alliance (SPA) are hosting a series of Round Tables on Sustainable Packaging in Sydney and Melbourne.
The Round Tables are designed to give industry and stakeholders the opportunity to learn of new developments and discuss issues affecting the packaging sector.
Australian Packaging Covenant (APC) signatories receive a $100 discount off event registrations.
A second series of Round Tables, focussed on Flexible Plastics will be held in Sydney (October 24th) and Melbourne (October 26th).  The SPA Roundtables align directly with the AFGC Future of Packaging White Paper, which is aimed at driving more strategic and tangible action on packaging sustainability. A full copy of the white paper can be found at the AFGC's website.
The APC invests in projects that support the achievement of the APC's vision. One of the challenges identified by the APC is the recovery of flexible plastics.  Presentations will be provided on some of the current flexible plastics recovery projects the APC is supporting at the Round Tables.
Speakers vary depending on location but include:
Tanya Barden, Director, Sustainability Trade and Innovation, AFGC
Angela McClowry, Sustainability Policy Analyst, AFGC
Richard Smith, General Manager Technical, Amcor Flexibles Asia Pacific ANZ
Liz Kasell, Director of Development, RED Group
Peter Allan, Director, Sustainable Resource Use
Rowan Williams, President, Australasian Bioplastics Association
Peter Paterson, National Business Development Manager, Replas
Mark Jacobson, General Manager, Replas
Peter Bury, Director, Strategy & Innovation, Plastics and Chemicals Industries Association
Jason Campbell, Director, Waste Enterprises
Ed George, Retail Brands Manager, Tapex
John Lawson, General Manager Development, Global Renewables
A flyer containing full program and registration details is available here.
The first round of events held in Sydney and Melbourne focused on 'Design for Sustainability". A diverse set of speakers and organsiations were secured for the events including:
Dr Helen Lewis of Helen Lewis Research
Brett Giddings, Membership Services Manager of the Australian Packaging Covenant
Mark Solari, Packaging & Materials Handling Manager of ASSA-ABLOY (Melbourne only)
Kane Hardingham, Woolworths (Sydney only)
Steve Bourke, Director Environment, Health and Safety of O-I Oceania
Wendy Favorito, Director & Consumer Representative of Arthritis Australia
Geoff Aitkin, Sales Manager, Food of Ardagh Group (Melbourne only)
Carmen Rechbauer, Manager Shared Business Services of NSW Health (Sydney only)
Jacky Nordsvan, Packaging Specialist of Nestlé Australia (Sydney only)
The Australian Round Tables are complemented by the Auckland Round Table on Drivers for Packaging Product Stewardship, which was held 10 July and hosted by the GlobalPSC and SPA in conjunction with the Packaging Council of New Zealand.
Share