Emerging Global EPR Best Practices for Packaging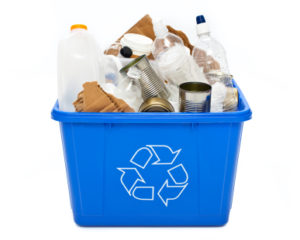 A new study of 11 international extended producer responsibility (EPR) and product stewardship programs for packaging and printed paper (PPP) has preliminarily identified a series of emerging global best practices to help optimize and harmonize solutions for managing packaging waste.
The report was led by the Product Stewardship Institute (PSI) in association with PAC NEXT to help industry and government work together to find ways to reduce cost and regulatory complexity in existing and potential EPR programs for PPP.
"The preliminary findings of our research underscore what we at PSI have always believed: that, within the context of product stewardship, the most successful materials management programs often incorporate a combination of legislative and voluntary strategies," said Scott Cassel, Chief Executive Officer of PSI and a member of the GlobalPSC Executive Committee. "The program summaries provided in this report offer a wealth of data for government agencies and industry groups around the world to evaluate, and we look forward to using this information as a springboard for critical stakeholder dialogues."
The report examines EPR programs in Canada (Ontario, Quebec, Manitoba, and British Columbia); Europe (Belgium, France, Austria, Germany, the Netherlands, and the United Kingdom); and Australia. Based on an initial assessment of the data collected on these programs, PAC NEXT and PSI concluded that "the following attributes, when present together, can constitute a high performing EPR program:
The program covers residential, public, as well as industrial, commercial and institutional (IC+I) sources;
The program covers all material types (including printed paper);
The cost per ton is low;
Collection and recycling rates are high;
The value and quality of materials are high;
The program is convenient for residents and others;
Producers take full responsibility for post-consumer packaging management".
"What this report has allowed us to do is develop an understanding of how EPR programs for packaging around the world operate – what they share in common, what they do different, what works, what could use some improvement," said Jennifer Holliday, president of PSI's board of directors. "It is our hope that these findings enable industry and government to collaborate on ways to harmonize packaging waste solutions."
Also based on the data, PSI and PAC NEXT identified the following policies as "complementary to EPR, playing an important role in increasing the performance of packaging collection and recycling systems:
Pay-as-you-throw (PAYT) programs;
Mandatory recycling requirements;
Landfill bans for recyclable materials; and
Container deposit programs".
The GlobalPSC provided program analysis in support of the study.
Share