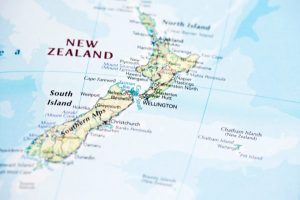 New Zealand Considers Mandatory Product Stewardship
On 9 August, New Zealand's Associate Minister for the Environment, Eugenie Sage, released a public consultation paper that could signal a switch towards mandatory product stewardship from the current emphasis on voluntary approaches.
The proposed six priority products are:
tyres
electrical and electronic products (e-waste or WEEE)
refrigerants and other synthetic greenhouse gases
agrichemicals and their containers
farm plastics
packaging (beverage packaging, single-use plastic packaging).
New Zealand currently has 14 accredited voluntary product stewardship schemes.
"While some, such as the agrecovery scheme, for agricultural chemical containers, have provided significant benefits, much more can be achieved with a comprehensive regulated scheme which creates a level playing field and helps reduce waste and the risk of environmental from it.
"This is the first time the tools for regulated product stewardship in the Waste Minimisation Act are being looked at seriously, although they have been in the Act since 2008," Sage said.
Update: Consultation on the paper closed 4 October 2019. Over 4,000 submissions were received. As of early June 2020, the New Zealand Ministry for Environment was still reviewing recommendations.
Share